Four-faith overhead fault indicator positioning system
Release time:2020-03-18 10:20:02
As an important part in the construction of smart power grid, how to locate and isolate fault segments quickly and accurately is the core of the development of smart power distribution network when the distribution lines are short circuited between phases or grounded.

Industry demand

In the harsh environment, the fault location accuracy of the line is low;

Traditional manual route route is inefficient;

Network monitoring needs to realize fast fault location and reduce fault inspection and fault treatment time.

Solution Introduction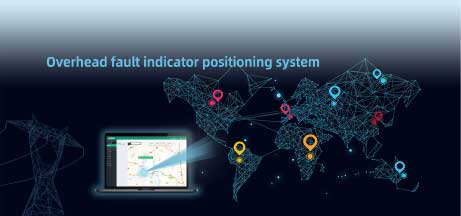 Four-faith overhead fault indicator positioning system is composed of external application signal source, acquisition unit, collection unit and main station system.
Applied source: through the substation grounding neutral or bus/outlet are installed on the signal source, ground fault in distribution circuit, signal source automatic dynamic impedance load, short investment between the substation and the point of failure to produce special current signal, and through to control the resistance of coding, produce superposition coding signal current in the load current, installed in the installation of substation line and branch line fault indicator to detect the current signal after instructions are given, so as to realize fast locate the fault point.
Acquisition unit: the fault indicator is the basis of the entire system architecture and is used to collect real-time data from each installation point.
Collection unit: when the collection unit detects a fault in the line, it triggers the flash alarm instruction and transmits the fault information to the collection unit wirelessly through 433MHz. The collection unit uploads the fault information to the main station system through the 2.5g /3G/4G operator network.

Master station system: after the master station receives the fault information, combined with the GIS system, it quickly provides the alarm information of the specific geographical location and fault type of the fault, so as to help the operation and maintenance personnel quickly locate the fault section and troubleshoot the fault.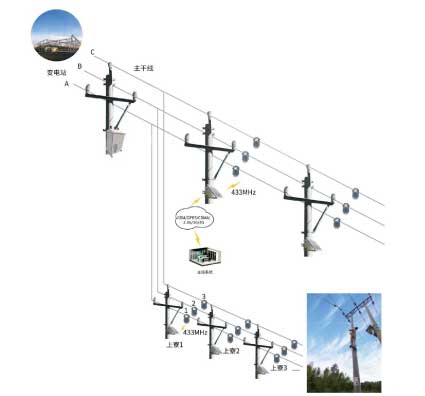 Project Value:

GIS map circuit shows alarm information directly, which is convenient for real-time monitoring of power line operation.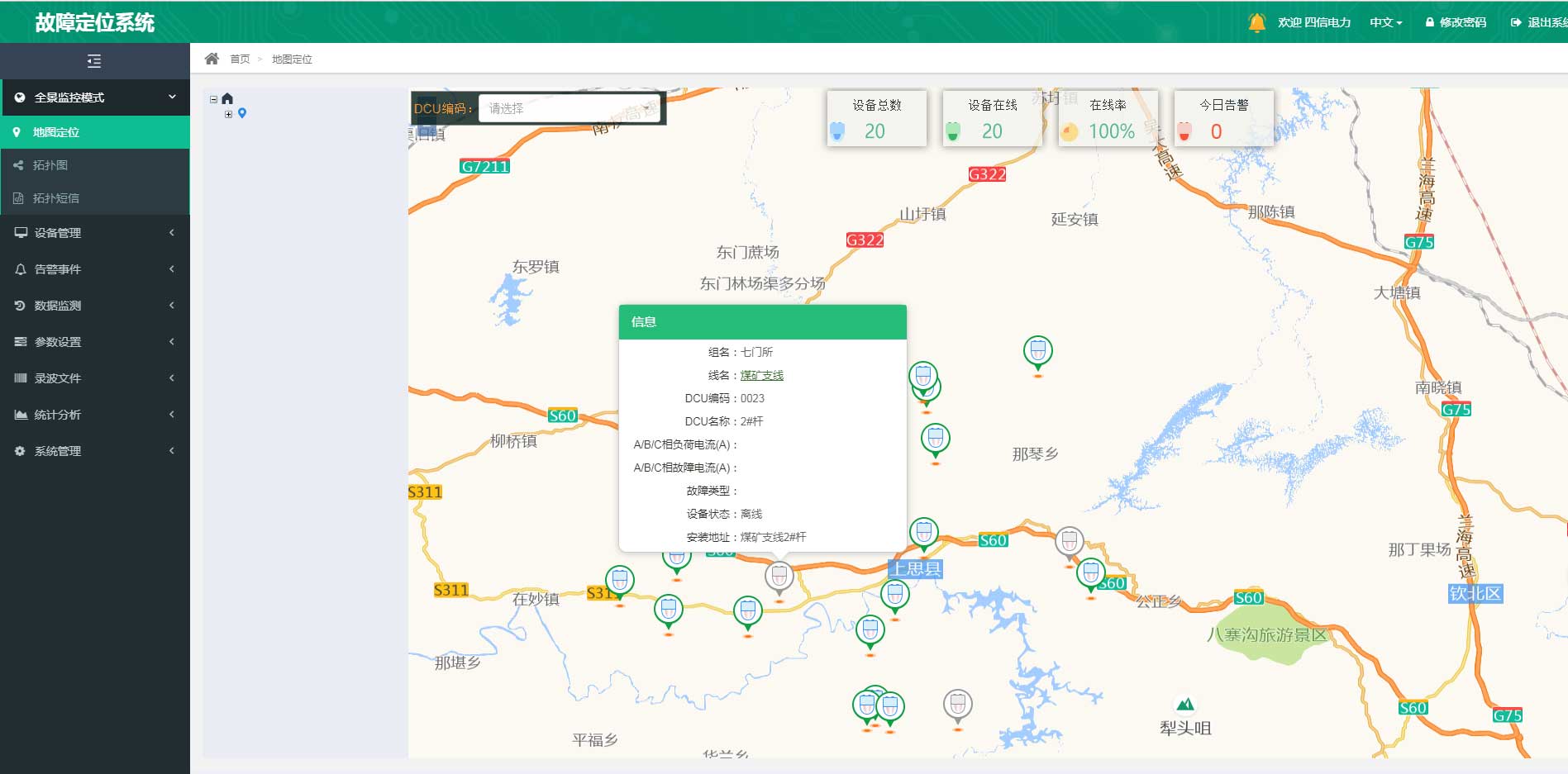 The topology alarm prompt of the topology diagram helps to locate the fault section quickly.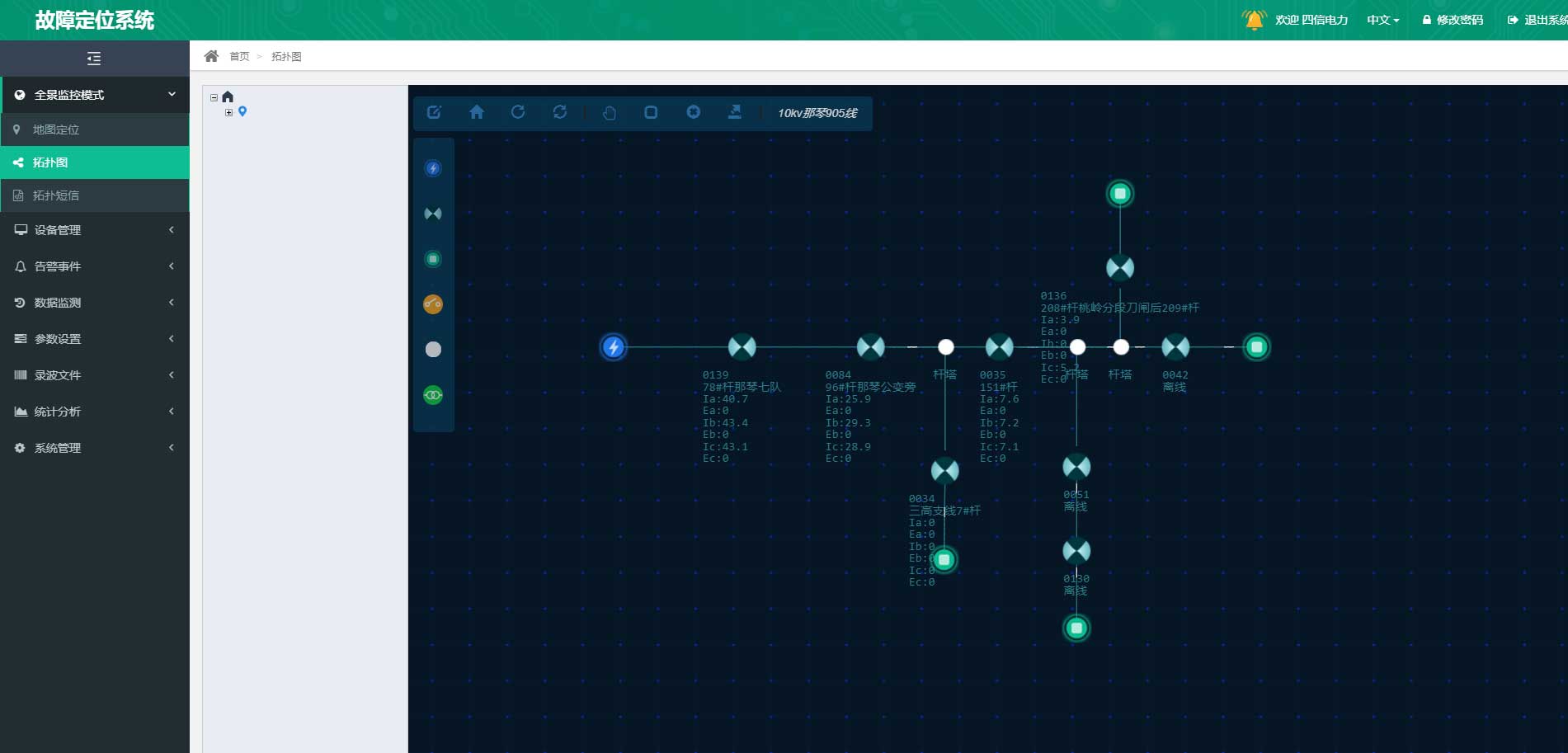 Platform can quickly statistics line alarm information, statistical list for the convenience of historical records.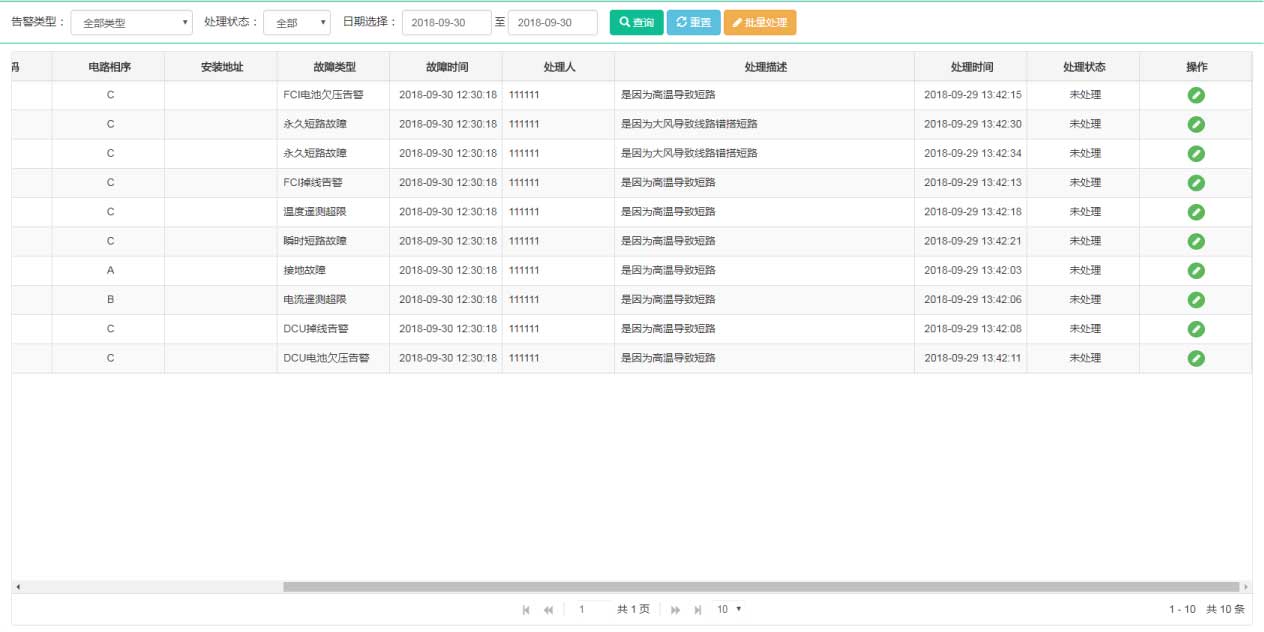 Real-time SMS to remind the fault information, the increase of mobile terminal prompt channels to ensure that the information is no longer delayed.