Ring Main Units monitoring Solution
Release time:2020-03-04 13:36:51
Environment condition of outdoor ring net ark is different, complex. High temperature is prone to fire, low temperature will form condensation and short circuit and other accidents, temperature and humidity exceeding a certain threshold will affect the normal operation of distribution function, it is very important to monitor and adjust the environmental state of ring network cabinet.
Industry demand:
Residential area ring network cabinet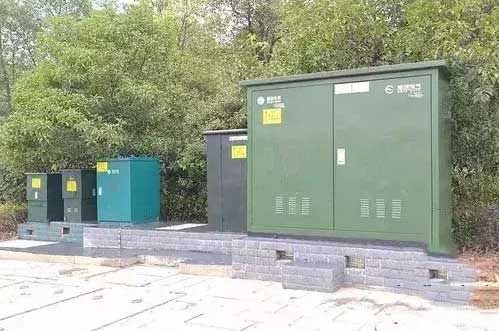 Ring Main cabinet unit of public buildings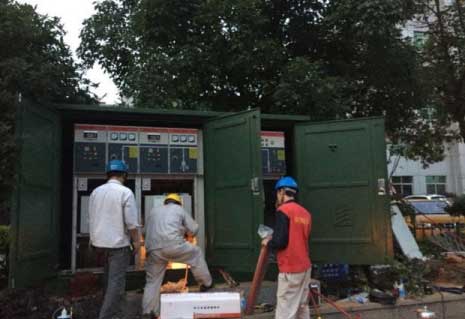 Ring main Unit Monitoring:
The monitoring solution of Four-faith ring network cabinet aims at the monitoring demand of the environment state of the ring network cabinet, striving to achieve visual and controllable state. When the humidity in the ring cabinet is too high (>70% can be set), the dehumidifier will be automatically started for de-humidification; In case of fire, the smoke detector will send the alarm to the main station, push the alarm information through the WeChat public account, and timely notify the staff to ensure that the accident is timely handled and ensure the safety of power supply.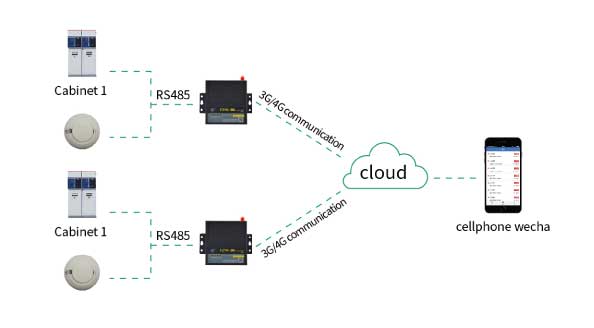 Platform(Wechat)screen-shot: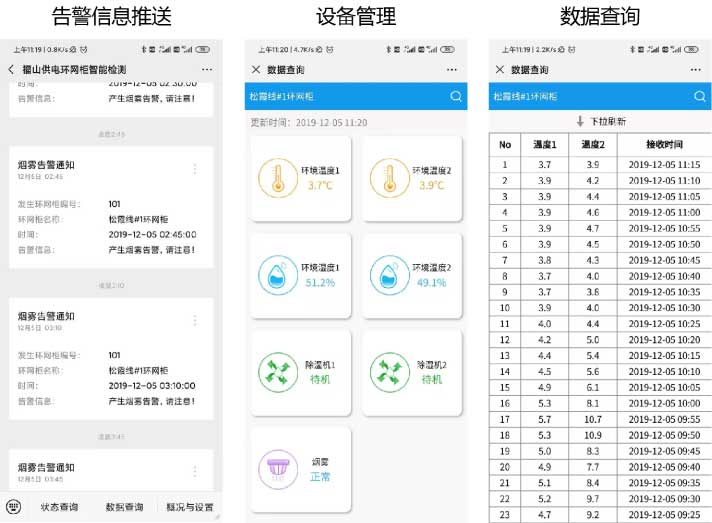 Solution Highlights:

1. Real-time monitoring of ring network cabinet environment, and automatic control of equipment to achieve automatic adjustment of ring network cabinet environment.
2. mobile phone public number anytime and anywhere to inquire the state of the network cabinet.
3. Push the alarm to deal with the accident timely.