22nd Electrical Networks of Russia Invitation
Release time:2018-11-30 09:24:40
On December 4th, as the largest exhibition of the Russian power industry, the 22nd Electrical Networks of Russia will be held at the All-Russian Exhibition Center (V.V.C) in Moscow. The international event is expected to attract more than 10,000 visitors and brings together power distribution automation representatives from all over the world.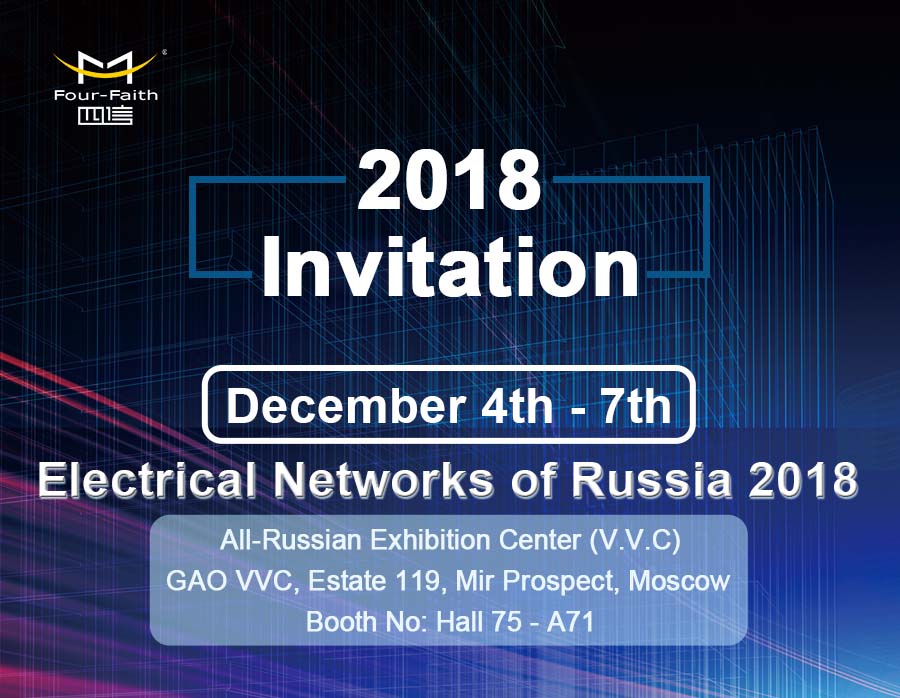 Four-Faith is committed to expanding the overseas market, we pursue a larger, more professional display platform. In this exhibition, we will show you various smart power wireless communication systems and solutions, such as power distribution line monitoring system, Integrated monitoring system of power distribution room, etc. Including products such as fault indicators, multifunction power meters,
industrial routers
, protocol converters and so on. We look forward to establishing stable and long-term business relations with the Russian market and other overseas markets.
Exhibits Preview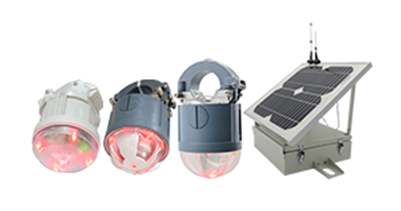 1.Power Distribution Line Monitoring System

Aiming at the disadvantages of traditional power distribution network: Line multifarious, difficult maintenance, failure detection is not timely, Four-Faith power distribution line monitoring system with the "3 + 1 + 1" composition mechanism, Constitutes the basis of the overall system architecture by three indicators and transmit data to the Data Concentrator Unit. As the "strongest brain" for real-time monitoring of line safety, the monitoring central station system plays a role of overall planning and scientific analysis for the stable operation of power lines. The monitoring system combines geographic information system and wireless communication technology, sets up a security barrier for the distribution network.


2. Multifunction Power Meter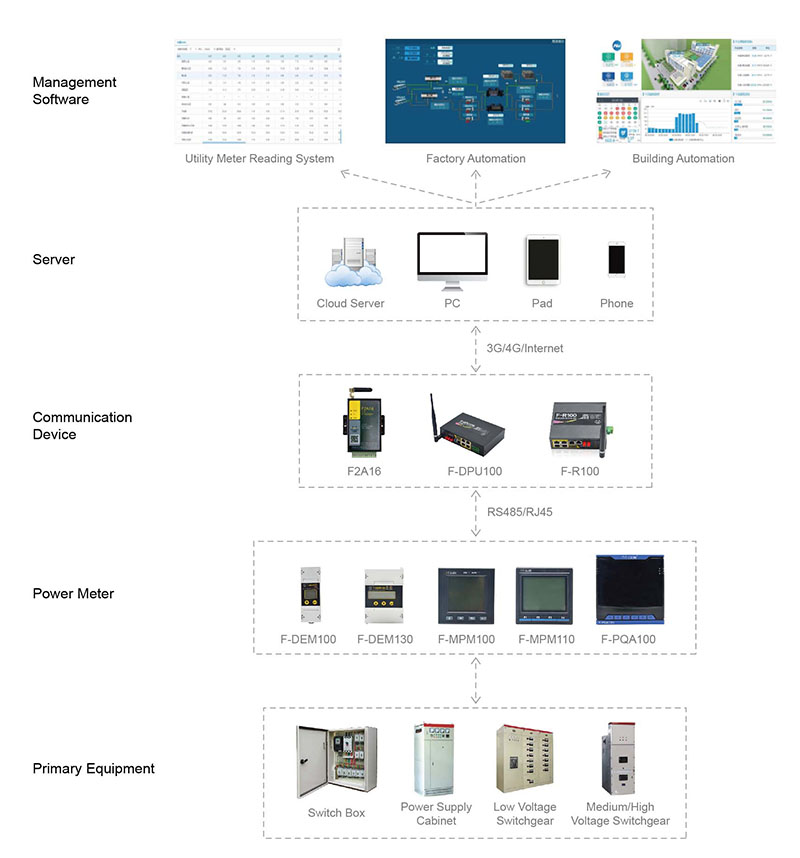 Four-Faith multifunctional meter has full power acquisition, switching value monitoring, relay output and strong expansion function and is widely used in various industries, such as power distribution system, industrial automation and intelligent network monitoring system, etc., can meet the rapid development of smart grid system needs.
3. Industrial Router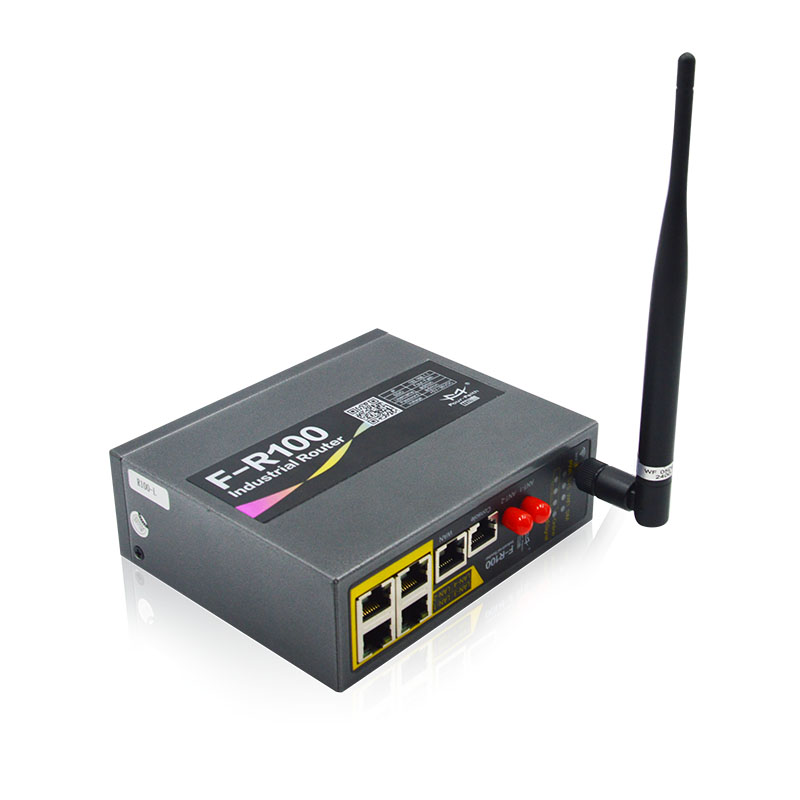 Building a strong wireless network can't do without the carrier of
router
. Four-Faith
industrial router
provides users with wireless long-distance data transmission function, which is mainly used in smart power grid, smart transportation and other IoT fields to promote the stable deployment of M2M communication.
4. Protocol Converter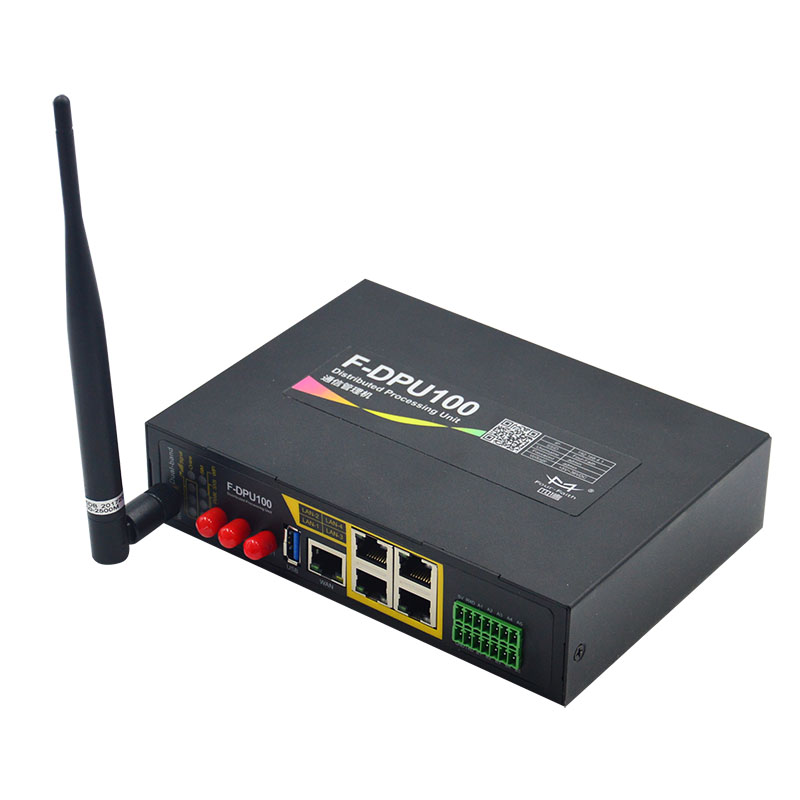 As a solid bridge of data transmission between the terminal and the center station in the power distribution network automation system, Four-Faith protocol converter has multi-protocol conversion function and supports multi-device link function, which can respond to the "upload and send" of data in real time.

Sincerely we invite you to visit our booth at Booth A71, Hall 75.

Exhibition Information

December 4th-7th, 2018
All-Russian Exhibition Center (V.V.C), Moscow
Booth No.: Hall 75-A71