
Wireless remote meter reading solution based on Fourfaith GPRS smart meter
Release time:2020-07-28 13:54:28
Wireless remote meter reading solution based on Fourfaith GPRS smart meter
As a link in the intelligent industrial chain, the smart meter reading system has been booming in recent years. Remote meter reading replaces the time-consuming and laborious traditional manual meter reading method, and has higher accuracy and immediacy in data collection.
With the rapid development of the Internet of Things technology, the problems of limited installation distance, wiring redundancy, and increased costs brought by the wired networking form also have more efficient ways to replace and optimize, based on a deep understanding of the meter reading system, Fourfaith integrates smart meters with wireless communication modules, which further reduces the redundant work of communication wiring and optimizes the remote meter reading system.
Industry Requirements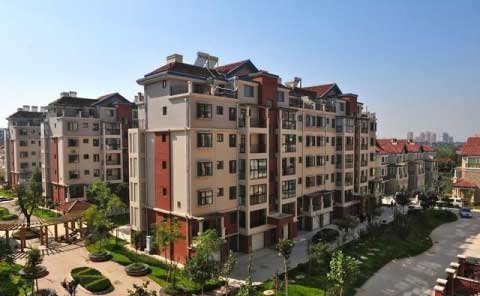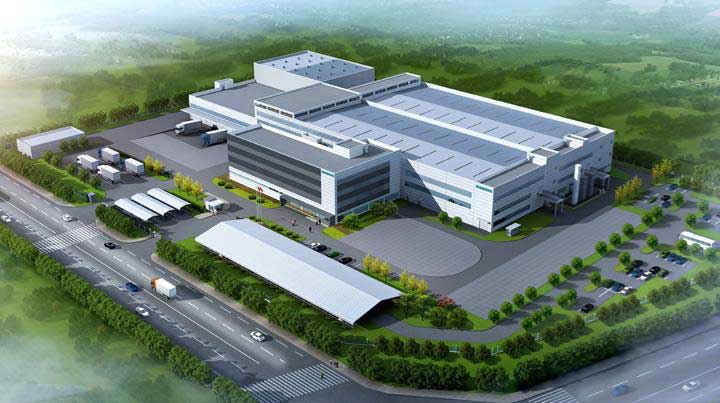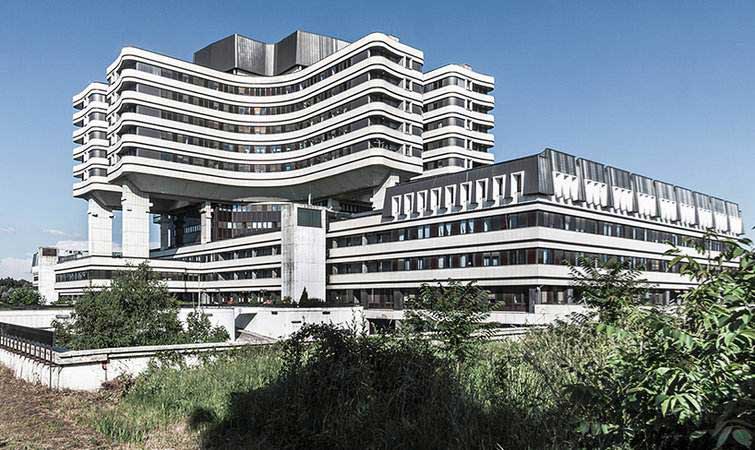 Large Public Buildings
Solution Introduction
The wireless remote meter reading solution based on the Fourfaith GPRS smart meter is optimized on the basis of the old meter reading system, fully simplifying the system structure, collecting the collection layer and the transmission layer, embedding the wireless communication module in the smart meter, the meter It is directly connected to the base station, and can communicate with the server when it is powered on, without additional configuration of the acquisition device.
At the same time, this solution is not limited by distance. Meters can be distributed and installed in areas with few measurement points. The stable wireless communication method can ensure that each meter is connected to the network. As the information management layer of the program, Fourfaith Energy Efficiency Management System can perform real-time statistics, analysis and display of the energy consumption of each monitoring point, so as to achieve precise measurement, visual monitoring and intelligent management of energy consumption.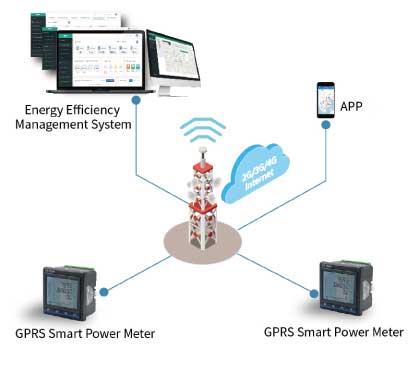 Solution Value
Effectively solve the difficulty of scattered installation of power meters
l It is not limited by the installation distance, as long as there is a signal, even if the meter is installed in a different area, remote meter reading can be achieved.
l No additional collector or concentrator meter is directly connected to the remote meter reading system through GPRS, and no additional collection equipment is required.
l Networking becomes simple, using a wireless GPRS network for data transmission, making network wiring simple, you can use it after power on.
l Save labor costs and reduce errors in reading power meters.
l Realize automatic meter reading, reduce the working times of meter reading staff, and
reduce the error of meter reading caused by human factors.
Monitoring Energy Efficiency
Achieve accurate energy bills, reduce demand during peak energy usage, and manage data for easy checking.