Feeder Remote Monitoring Application
Release time:2016-04-08 13:34:00
Background Introduction
Due to the demand of automatic power distribution, install power distribution terminal FTU according to loading distribution criteria on 10KV feeder, and realize real communication. Data are sent to main center through GPRS network. After communication info received, main center or substation will analyze the whole system's failure info, and judge whether let the failure happen and ground-joint area. Therefore efficient management can be achieved.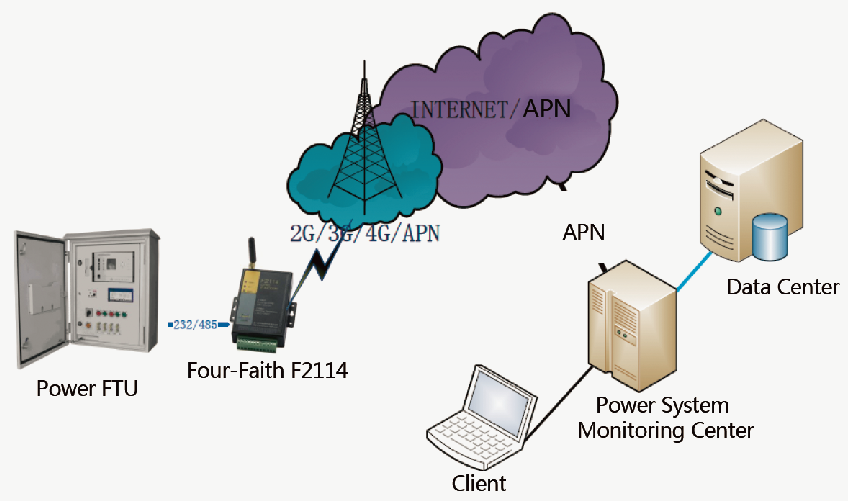 Why Four-Faith?
1. "National network center" approval: passed all the rigid test required by national standard, and got approval from national network measuring center; our "smart and reliable" products are accepted and welcome by partners.
2. High adaptability: Metal housing, IP30 protection, high & low temperature resistance, corrosion-proof, and suitable for complicated electric sites.
3. Strong signal searching ability: adopt industrial wireless module, search signal quickly even in remote region.
4. Always online: reliable network and guarantee device is always online.
5. Save flow cost: support multiple online trigger modes, including SMS, dial and data. Flow and electricity are saved. Suitable for feeder monitoring which are scattered and numbered.