Hurricane Maria Damaged Puerto Rico's Power Distribution Network
Release time:2017-09-28 09:57:05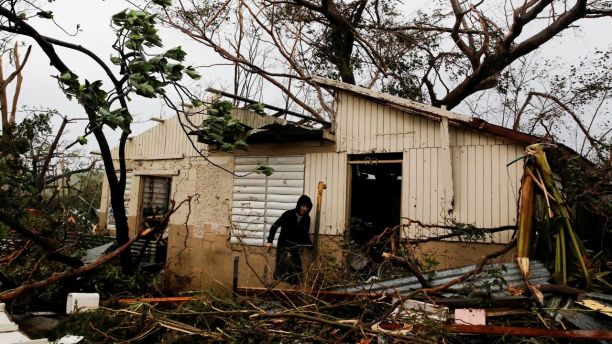 The USA military said Tuesday that 80% of the electricity transmission system in Puerto Rico and all of the island's power distribution network is damaged from Hurricane Maria.
The Defense Department said only 16% (11/69) hospitals in Puerto Rico have fuel or power.
Hurricane Maria's thrashing of the USA territory last week left the whole island and its 3400000 residents without power.
Food, water, and fuel are scarce, and government officials say Puerto Rico could be without power for 4-6 months.
President Trump said Tuesday the Federal Emergency Management Agency are being deployed to Puerto Rico and the USA Virgin Islands to "save lives, protect families, and begin a long and very, very difficult restoration process."
Rebuilding Puerto Rico's energy infrastructure will be a challenge because the island's government-run power utility is bankrupt and its electricity grid was already fragile.
Puerto Rico faced deep-rooted power problems before the hurricanes. The Puerto Rico Electricity Power Authority, the sole power provider on the island, filed for bankruptcy in July.
PREPA's power plants are 44 years old on average, Reuters reported, compared to the industry-wide average of 18 years.
Puerto Rico derives most of its power from Venezuelan crude oil, and PREPA relied on selling bonds to pay for the imported oil it burned at its aging power plants, which need billions of dollars worth of repairs.
PREPA charges the island's residents high rates, more than any USA state but Hawaii, according to the Energy Information Administration.
The power company is also grappling with a manpower shortage. PREPA has lost 30% of its employees since 2012 as local residents migrate to the mainland to escape the island's financial woes and a stagnant economy.