Four-Faith has a Great Success on 2018 Convergence India
Release time:2018-03-21 15:10:00
The largest telecommunications show in South Asia - 2018 Convergence India was held in New Delhi from March 7th to 9th. During the exhibition, 500+ exhibitors from over 30 countries showcased the latest products, technologies and services, including wireless communications, mobile operators, software companies, equipment suppliers, Internet of Things companies, as well as artificial intelligence, Internet of Things security monitoring and many other industry areas. Four-Faith has been in this field for years and owns leading technology, product and industry application experience Four-faith will exhibited Fault Indicators,
industrial grade router
, industrial IP MODEM, equipment management platform, and close-range transmission of LoRa/NB, -IoT/ZigBee, etc.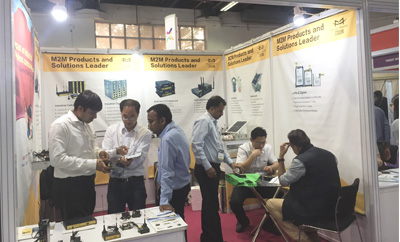 Four-Faith Smart Power fault indicator has line load monitoring, short circuit fault, and ground fault indication function, which can help the line-hunter find the fault point quickly and improve the reliability of power supply.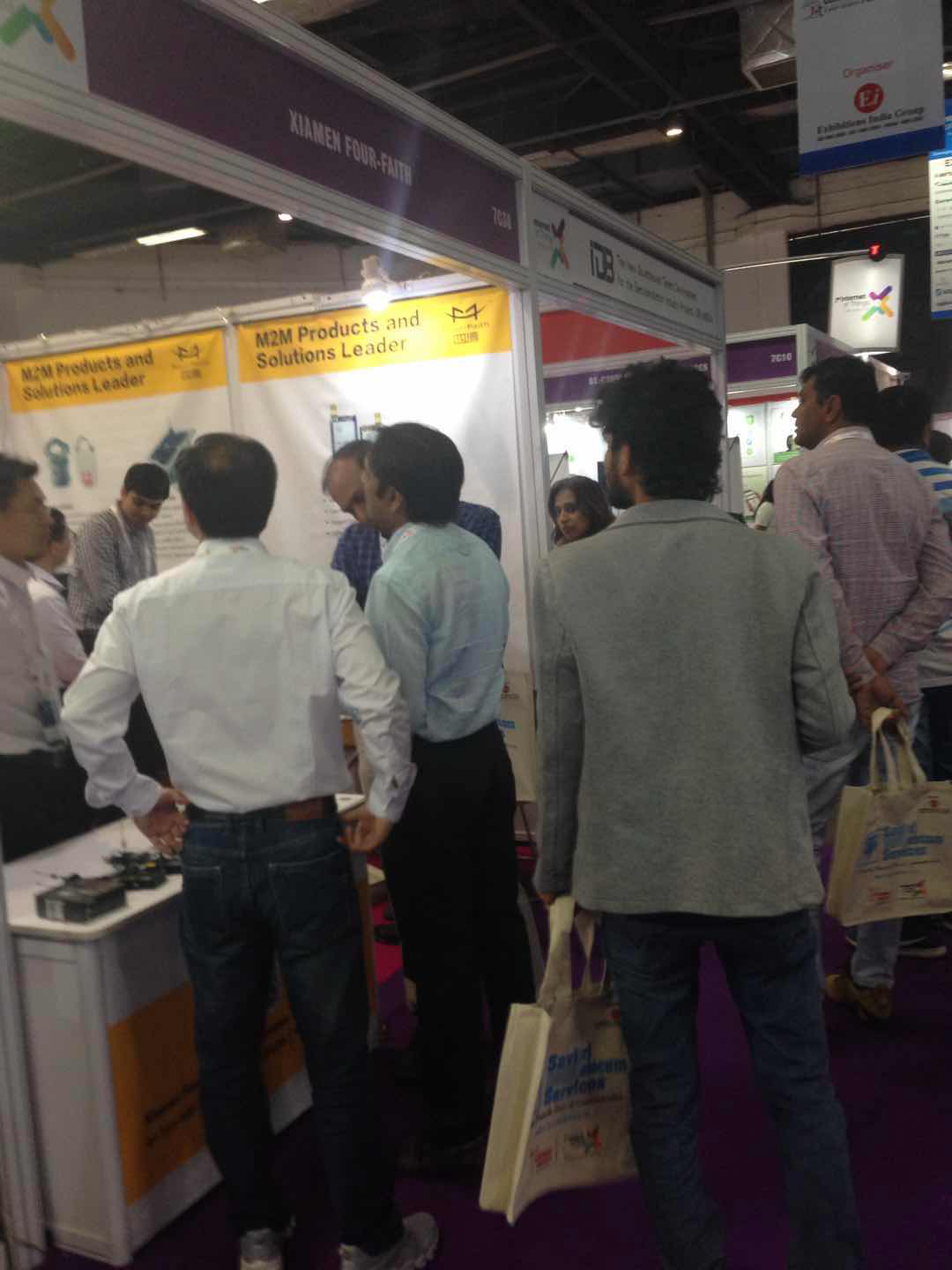 At this Exhibition, We explained and demonstrated product technology solutions for the visitors and communicated with their peers on the latest technology trends. Meanwhile, Four-faith engaged actively with integrators and distributors to communicate on the application of Four-faith products and technology in the field of smart grid and wireless communications in the local IoT, and promoted closer cooperation between the two parties. Four-faith has always been committed to providing complete solutions for Power Distribution Grid and high-speed stability in innovative IoT wireless communication solutions and maintenance products.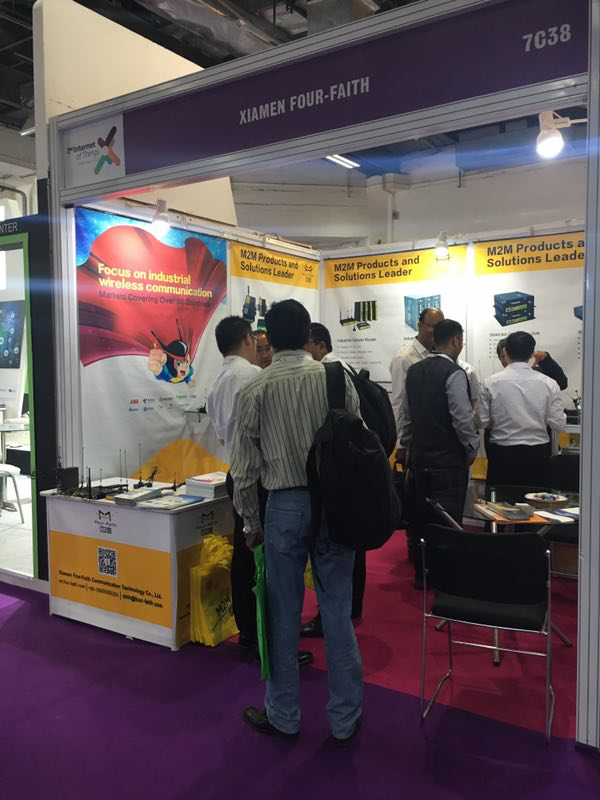 In this exhibition, the contents of the Internet of Things display include wireless transmission, sensors, chips, artificial intelligence, and security monitoring of the Internet of Things, covering terminals, networks, applications, and services. Under the globalization boom, the wireless communications technology of the Internet of Things has developed rapidly, especially in South Asia, where fiber-to-the-home, 3G, and 4G construction are in the ascendant. The India International Communications Exhibition is an important window for prospecting industrial prospects and understanding the status quo of the industry in South Asia. The four letter exhibitors also focused on demonstrating wireless communication technology products and application solutions to customers, and fully demonstrated the innovation results and technological development trends of Four-faith.